Fabric medical nursing bags
Simple, functional and practical, the pragmatic choice of health professionals is the fabric medical case
It is the ideal sanitary bag for general practitioners, liberal nurses or midwives, for all home visits, in the countryside or in the city, from the point of view of practicality, safety and maintenance.
It is compact and resistant, easy to clean and transport. Choose it well compartmentalized to hold medical equipment and tools as well as your documents and computer if necessary. And make sure you choose a padded interior for better protection of its contents.
Less expensive than a leather doctor's bag, it's still an excellent value for money choice.
Check out the fabric medical cases selected by work-bag :
There is a wide range of fabric medical cases in different sizes and capacities. Your choice will surely be guided by your storage needs as well as its compartmentalisation, and finally its price and colour.
However, make sure you choose a strong, waterproof fabric, the contents must be easily accessible, and the closures must be resistant to heavy use. If the contents are fragile, your bag should have a padded compartment.
Nursing cases
Nursing and midwifery cases
Medical backpacks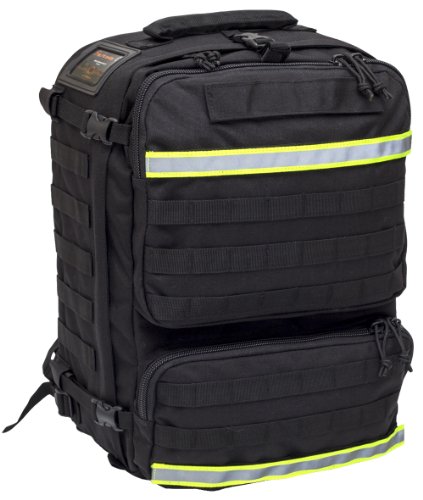 The Classic Med Bag in black resistant fabric
For doctors and nurses,with modular interior storage (capacity 44 litres), the Classic Med Bag for nurses and doctors is practical and functional with its multiple loops and pockets for all your medical equipment. It allows you to intervene quickly with the necessary equipment to take care of all emergency situations.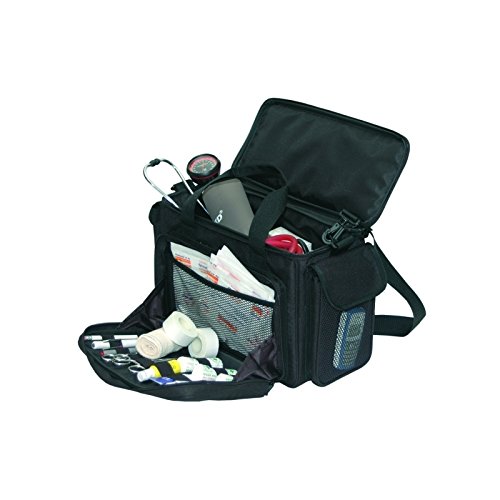 This briefcase is of high quality with its soft, resistant and waterproof fabric and imitation leather finishes. The interior of this sanitary case is modular, fully padded and fleece-lined to protect its contents.
The case can be carried by the handles or by the shoulder strap. It offers a large carrying capacity with its 50x30x29.5 cm dimensions. It allows you to organise yourself as you wish with its modular interior to better meet the requirements of your profession.
This medical case is adapted to the professional needs of doctors, nurses and midwives and is available in different colours, such as black, red or navy: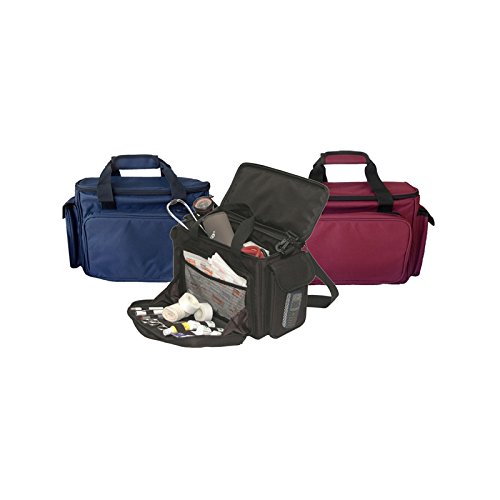 The large Swing Med Bag in resistant fabric
For doctors and nurses, certified France medical industry, with modular interior storage (capacity 56 litres):
This medical case perfectly meets the professional expectations of doctors and nurses. It is made of a flexible and resistant, waterproof and padded fabric. Its contents are therefore perfectly protected.
It is a functional and light, versatile and resistant bag that will accompany you on your travels and home visits to your patients.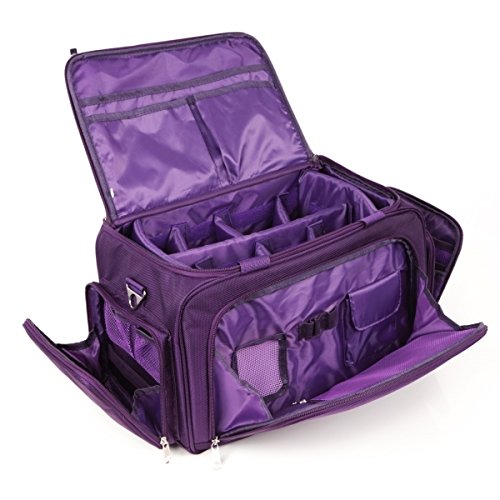 Its interior compartmentalization is well thought out and modular to adapt to your needs. This 50x45x25 cm case offers a large storage capacity, increased by its 2 side pockets.
This bag for healthcare professionals offers many and varied storage spaces where all your medical tools and sanitary equipment will find their dedicated space. Its YKK zips are resistant.
The swing medical bag range is available in 3 modern and original colours: plum, white and orange.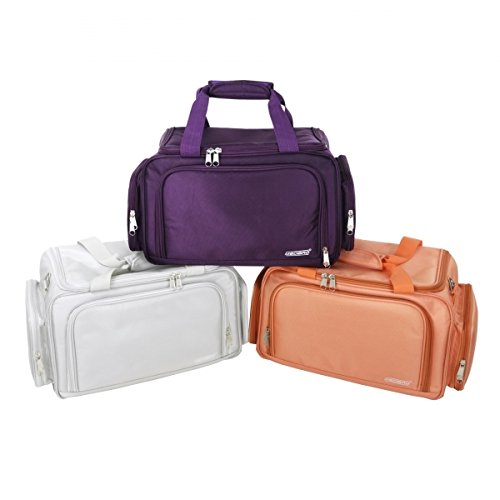 Professional medical backpack, the Deluxe Med Bag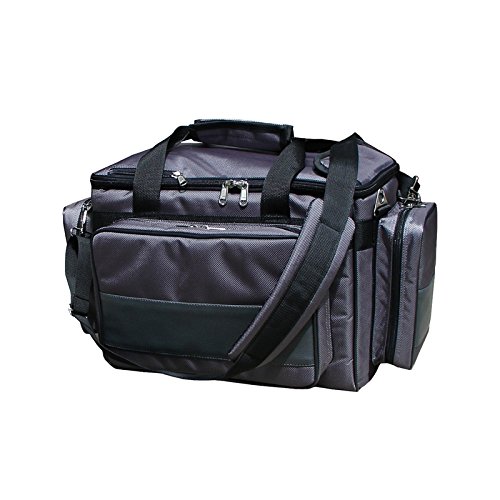 This medical case made of resistant and waterproof fabric has a capacity of 44 litres.
It is versatile thanks to its carrying system:
It can be carried over the shoulder with a shoulder strap.
It can be carried by hand with its 2 handles.
in a trolley case.
It has an efficient compartmentalization with all its interior and exterior pockets. Its interior is modular to allow you to organise yourself as you wish thanks to its velcro dividers. Numerous internal and external pockets will allow you to have an optimal organization and to perfectly store all your medical equipment in complete safety. Numerous elastic bands also allow you to find the ideal place for each accessory or medical tool.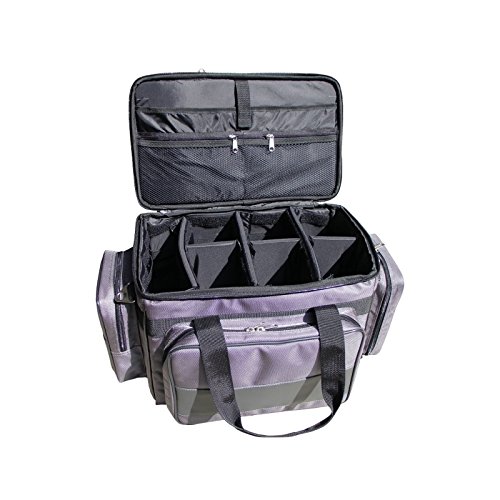 Efficient and optimal storage with the grey Doctor Deluxe Med Backpack Bag for nurses and doctors. It is functional, soft, strong and made of waterproof fabric. Padded fabric and adjustable interior. 50x30x29,5 cm. Capacity 44 litres, weight 2,5kg. The Medbag Deluxe case is supplied with an isothermal ampoule holder with numerous elastic straps and a matching notepad.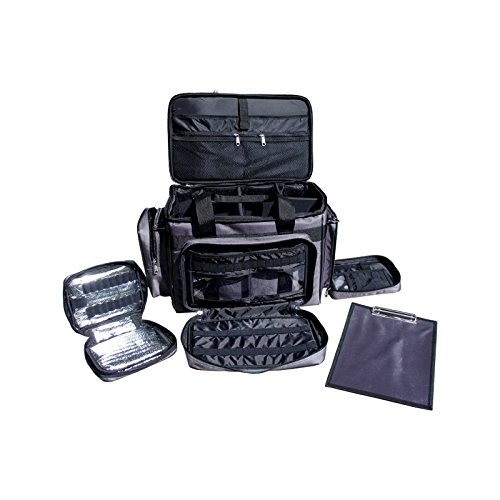 This Med Bag case is guaranteed for 2 years and can also be carried as a trolley thanks to theTrolley TRI006 accessory (certified by France Médical Industrie), an ergonomic and foldable trolley accessory, practical and robust, for all your travels and home visits whether you are a doctor or a nurse.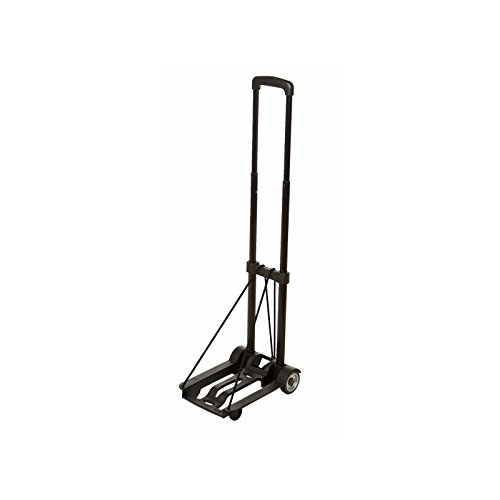 Discover also our selection of leather doctor's bags.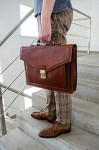 Continue Reading
Leather doctor's bags
Small overview of the most beautiful leather bags for general practitioners or midwives, to choose the best leather doctor bag according to your needs and your professional practices.